DigitalDog's Guard Dog Tendencies
Your Privacy and our Policy
Introduction

DigitalDog is committed to making our users aware of any information we collect, how we use it and under what circumstances, if any, it would be disclosed.

Website Administration

Business Name: DigitalDog.com
President: Julie Hensley
City, State: Rogersville, Tennessee
Zipcode: 37745
Website URL: www.DigitalDog.com
Website Email: DigitalDog@DigitalDog.com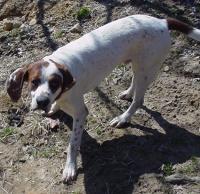 Information Collection and Use

DigitalDog respects our visitors right to personal privacy. As such, we collect and use information throughout our website only as disclosed here, in our Privacy Policy. This statement applies to all information collected on this website.

For each visitor to our website, our web server automatically recognizes no information regarding domain or email address.

The information we collect is never shared with other organizations for commercial purposes. Information provided is used to allow those opt-in visitors to receive updates and newsletters, as available, from DigitalDog.com. Other information is used to improve the content and visitor experience for our guests.

DigitalDog.com COLLECTS cookies. If you should choose to provide your dog's name in the introductory pop-up as you enter the site, a cookie is placed to utilize your dog's name at appropriate places in the content. Unless you delete your cookies, it will remain in place for one week. There is no other information gathered or code placed with the cookie for your dog's name.

In order to use our website you are not required to register, opt-in or provide any information.

Information provided by any registration or opt-in is NEVER provided, sold or distributed to outside organizations, businesses or interests. It is gathered for the exclusive purpose of contacting the DigitalDog registrant about topics which they have expressed interest. Currently no demographic or private information beyond email address is requested or required.

There is no shopping cart, order form or other forms on DigitalDog.com that would require additional information, credit card data or personal information.

We publish a newsletter (DigitalWoof) and never share or sell the email addresses of our subscribers.

When we operate online surveys, questionnaires, contests we never share or sell the information including email addresses of our subscribers or participants.

All information on DigitalDog is expressly the opinion of the staff and contributing writers of DigitalDog. We make no claims of veterinary knowledge or diagnosis. Each dog is an individual and general traits as related here will not be found in every example of every breed or type of dog. Training advice is based on experience but will not work with 100% of dogs 100% of the time. Consulting the appropriate professional veterinarian, trainer, etc. is always the best option when confronted with a concern.

Any changes to this policy would be posted on the privacy statement.

Any conflicts can be resolved by contacting us by email or phone. We commit ourselves to resolving any such issues within 3 business days.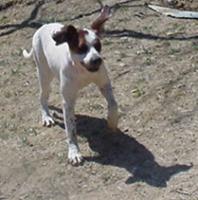 Contact Information