But Not Quite As Personal
As Your Dog Can Get
DigitalDog has long championed the need for thorough and honest information regarding dogs, from their care and training, to the variations between purebreds and mixes from shelters, rescues or breeders. With over 80,000 visitors a month, our responsibility becomes obvious.

Our staff works with various rescues, trainers and veterinarians to provide compiled and effective assistance to those who strive to be better homes for their companions. A new relaunch, effective June 2004, proves to make us not only more complete but more fun.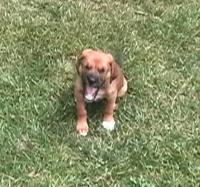 This site is owned, as an educational service, by the owners of PetWear (www.PetWearUSA.com). Our products have long benefited various companion animal nonprofits as a fundraising tool. Now we continue our focus and dedication to the cause with DigitalDog.com. For over 20 years, we've been active with dog rescue from shelters, to foster, to transport and education/training. For 15 years, we were involved in showing and performance events heavily, thus we understand the reality of the purebreed world. For over 10 years, Pet Wear has served adjunct to support even further. DigitalDog proves to be the most ambitious effort we've initiated in regards to this passion.

Should any content from this site be desired for reprint, please contact us for permission. We would be delighted if it might be of service but would prefer to know in advance.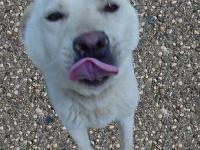 Please feel free to contact us with any questions. No doubt, in our effort to be complete with the new relaunch there will be basic information we neglect to include.

As always, you can reach us at DigitalDog@DigitalDog.com.